A while back a very generous person on the TMP gave me a book on Napoleonic uniforms. It's a mine of information, and is especially good because several of the uniforms are French infantry-style (or close enough for a bit of putty and a knife to fix), which means that I can take a break from all the blue and paint my Victrix in different colours.
The first such break is a Voltigeur based on plate 55, from the Régiment Irlandaise. It's been a bit different painting him- the green is four sucessive coats (thinned yellow, GW green wash, thinned dark green, green wash again) which I'm still not immensely happy with. That said, I really like this uniform scheme so I think I'll perservere.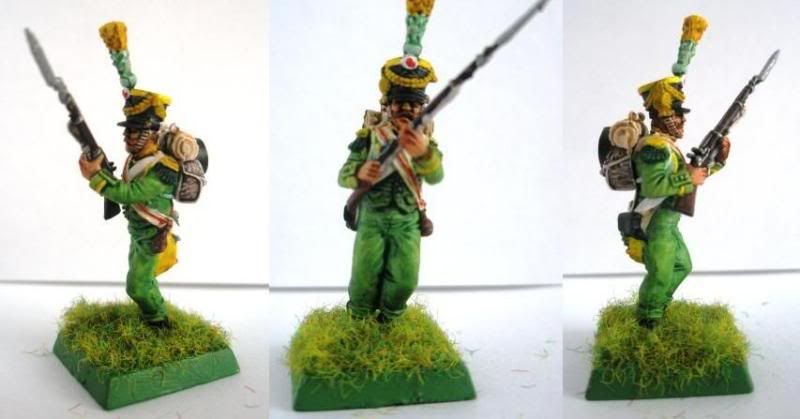 Now, the plume pictured has order (from the top) of yellow-green, which I've copied. However, I've seen other pictures of voltigeurs (including one in the same book) that go green-yellow. I'd be grateful if I've made a mistake to be corrected for next time.